Frequently bought together:
Description
The Dust Fan Belt or as some call it The Evergrowing tree belt. This wampum belt symbolizes the Tree of Peace is everlasting as it continues beyond the end of the belt, foretelling the strength and longevity of the Haudenosaunee Confederacy. The belt also has other significance. This belt is used to symbolize the need for "clear" vision. The dust or issues that sometimes may cloud the vision of our people. This belt wipes the dust from their eyes to see clearly.
Each set is designed using a process that embeds the design into the lightweight shell. The result is a permanent design that won't rub or peal off. Get your pair today. They also make a unique gift for that someone special.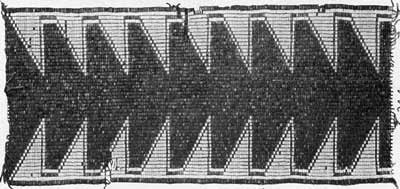 View All
Close